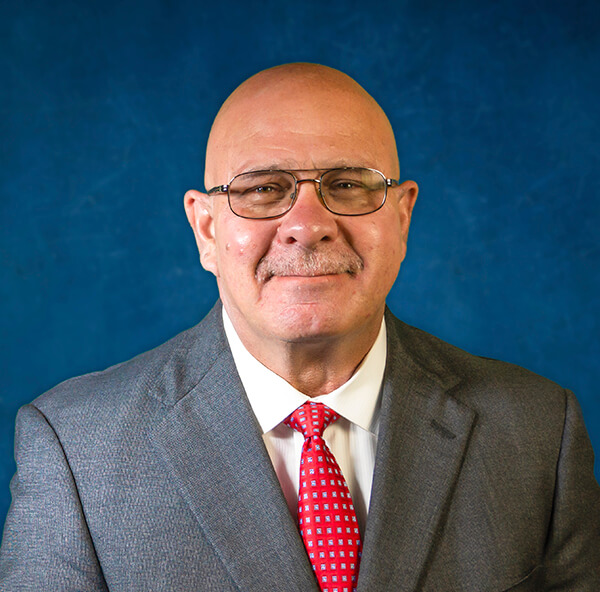 Joe Basha
BS, CCP, LP
CEO of HET
Joseph has been a practicing clinical perfusionist for 40 years. Currently, Joseph is the CEO of Houston Extracorporeal Technologies and is the program director of The New Orleans Conference and MediWeb which includes PerfWeb and NurseWeb.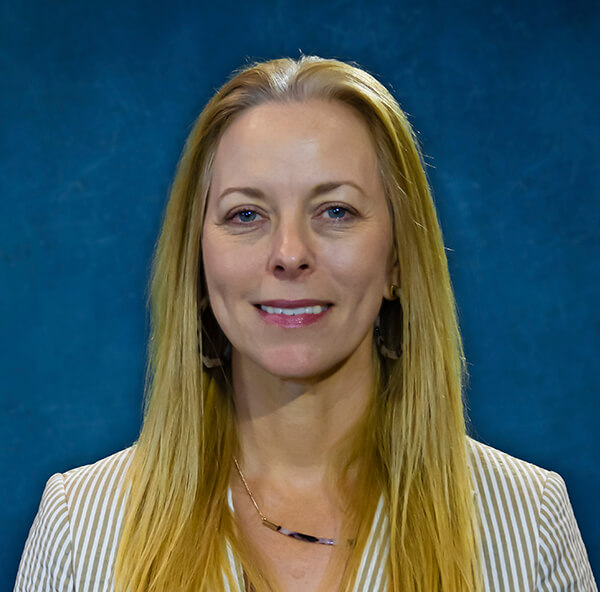 Tammy Leigh Sparacino
BS, CCP, LP
Clinical Perfusion Manager with HET since 2019
Tammy is a practicing perfusionist in the Houston area with experience in cardiothoracic surgery and ECMO management including neonate, pediatric and adult populations. She completed her undergraduate studies at the University of Houston-Downtown with a B.S. in Biological and Physical Sciences in 2001 and finished her perfusion training at Texas Heart Institute in 2003.   She has extensive experience in both academic and community hospital settings.  She enjoys group fitness classes and distance running.  She loves a good mystery and is a coffee enthusiast.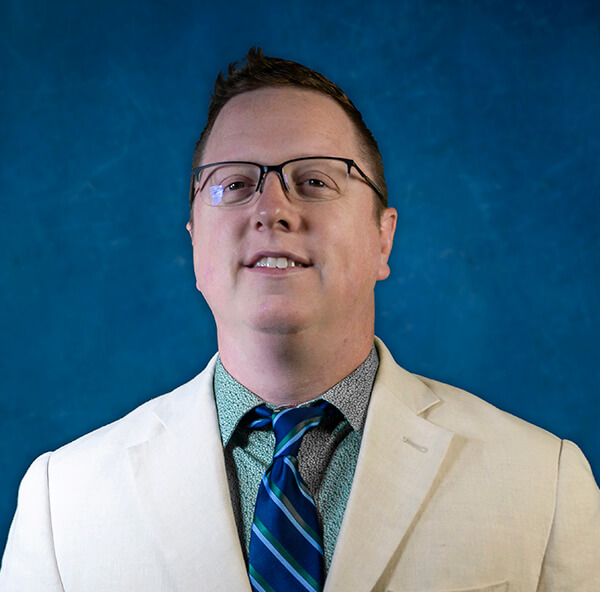 Nathaniel Bedair
BS, CCP, LP
Assistant Clinical Perfusion Manager

with HET since 2017

Nathaniel graduated from The Texas Heart Institute, School of Perfusion at St Luke's in 2003, following his 2002 graduation from Lamar University with a dual Bachelor of Science Degree in Biology and Psychology. During his 17 year perfusion career, he has held positions in multiple areas including, Staff Perfusionist-Florence (AL) 2004-2005, Chief Perfusionist-Groves (TX) 2005-2007, Staff Perfusionist-Conroe (TX) & Kingwood (TX) 2007-2017, and since 2017 as a Staff Perfusionist throughout the greater North Houston area with Houston Extra Corporeal Technologies. He has occasionally participated with the PerfWeb CEU Program as a panelist. Nathaniel was a co-awarded recipient of the 2019 Crystal Heart Award by HET for his efforts as part of a team which saved the lives of a pregnant mother and child. He feels blessed to be accepted as a colleague within such a strong, well rounded group of perfusionists. Nate is honored to be able to continue the Healing Ministry of Jesus Christ, and to know that he has a positive impact in individual patient's surgical outcomes and lives. His main interests outside of career are family, church and sports.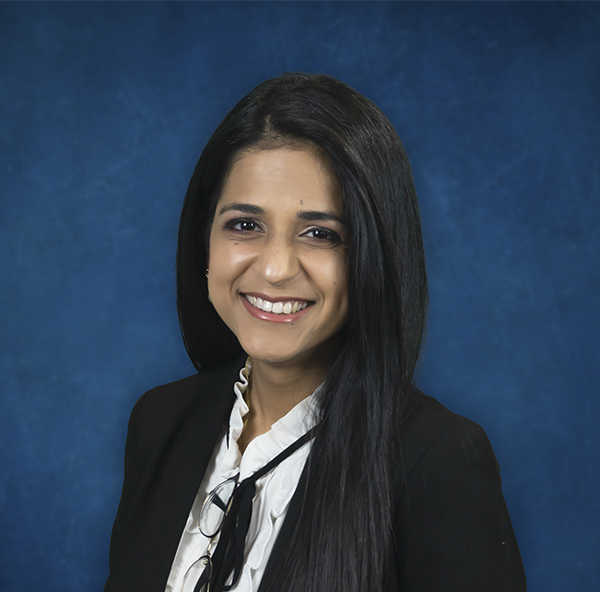 Ramsha Azmat
BS, CCP, LP
Staff Perfusionist with HET since 2021
Ramsha Azmat received her Bachelors in General Studies with minors in Biology, Chemistry, and Health Sciences from Texas Tech University in 2018. She recently graduated with a Master's degree in Cardiovascular Perfusion Technology from Rush University in 2021. She received extensive training from Advocate Christ Hospital in Chicago, Illinois, ThedaCare Regional Medical Center in Appleton, Wisconsin, and Ascension St. John Hospital in Detroit, Michigan. The training she received gave her expert experience in the field of perfusion and grew her love for this field. Ramsha also enjoys outdoor activities such as biking and hiking and has a great passion for traveling. She also loves shopping, dancing, and painting as hobbies.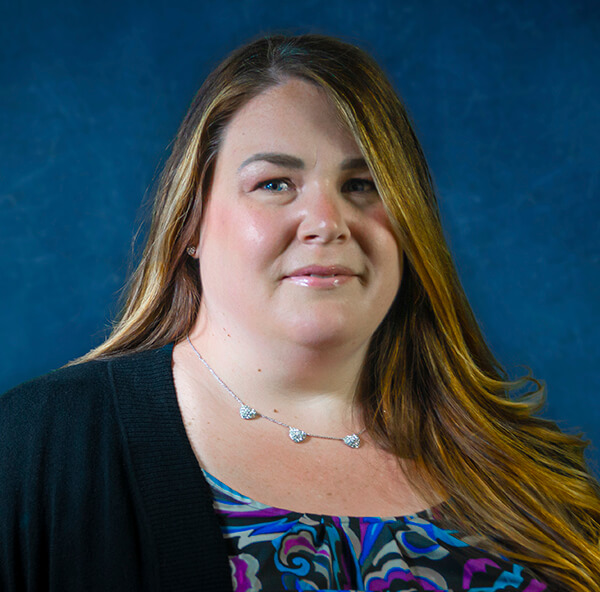 Rebecca Bolkovac
BS, CCP, LP
Staff Perfusionist with HET since 2019
Rebecca received a Bachelor of Science from Carlow University located in Pittsburgh, PA. In 2007, she completed her perfusion training through the UPMC Shadyside School of Perfusion. Serving different locations in the state of Virginia, she gained the experience of maintaining an independent perfusion lab and was the lead perfusionist in the start-up of an open-heart program. While working in the newly established heart program, Rebecca discovered a love for education when she helped facilitate the training of nurses in the fundamentals of ECMO use in the ICU setting and other perfusion related topics. She is currently covering adult cardiac, TAVR, and ECMO procedures in the Houston area, serving several facilities with Houston Extracorporeal Technologies. She loves to be a part of the evolving world of perfusion and utilizing every opportunity to improve on both a professional and personal level. When Rebecca is not working, she loves to take her family on weekend trips to explore new places, she also loves being creative through art by painting, drawing and trying DIY's.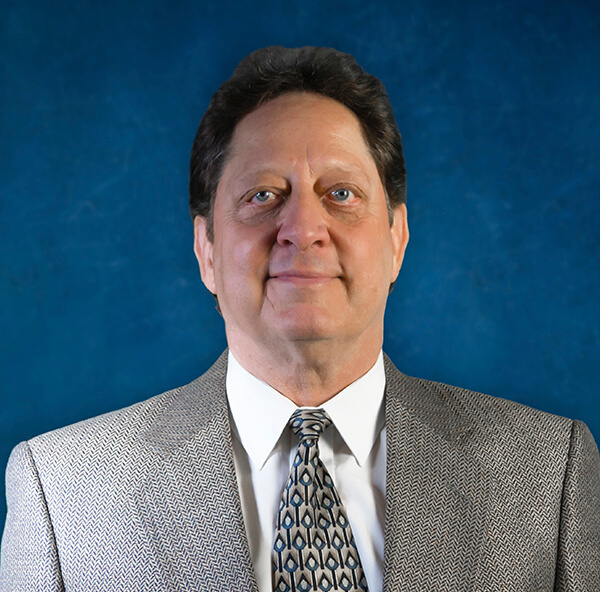 Micheal Ray Brown
BSN, CCP, LP
Staff Perfusionist with HET since 2014
Micheal is a 1982 graduate of The Texas Heart School of Perfusion Technology. Prior to that he received his Bachelor of Science degree in Nursing from Baylor University in 1982. He has been a perfusionist for over 38 years in and around the city of Houston, Texas. Mike served as a clinical instructor at The Texas Heart Institute for 11 months after graduation. In November of 1983 he joined Houston Life Support providing perfusion services in the Houston area for over 30 years. He has worked with HET as a clinical perfusionist since 2014. Mike was instrumental in the development of the CPS system for temporary cardiopulmonary bypass and placed the first patient on that device in the county. He also was involved with The Medicines Company to perform clinical trials and protocols concerning the drug Angiomax. He provided relief services to 12 hospitals in the United States and Puerto Rico as well as a two-week perfusion medical mission in Perm, Russia. Mike also serves as faculty for the PerfWeb series. He describes the most inspiring part of his job as seeing a patient do well because of his efforts. When there is down time, Mike likes to spend his time with family as well as traveling and hunting.
Lydia Goss
BA, CCP, LP
Staff Perfusionist with HET since 2021
Lydia is from Tulsa, Oklahoma. She received an undergraduate degree in Arts and Cultural Studies from Oral Roberts University with a major in Spanish. In order to complete this degree, Lydia had the opportunity to study abroad in Valencia, Spain. Afterward, she completed an associate's degree in Cardiovascular Technology from Tulsa Community College and earned her Registered Cardiovascular Invasive Specialist. In June of 2021, Lydia graduated from Texas Heart Institute School of Perfusion Technology where she has been adeptly trained by many perfusionists and surgeons. She is looking forward to gleaning even more knowledge and experience from her skillful teammates. Outside of her career, Lydia loves spending time with her husband, Jeff, as well as family and friends. She likes to practice yoga, attend trivia nights and enjoys anytime spent outdoors.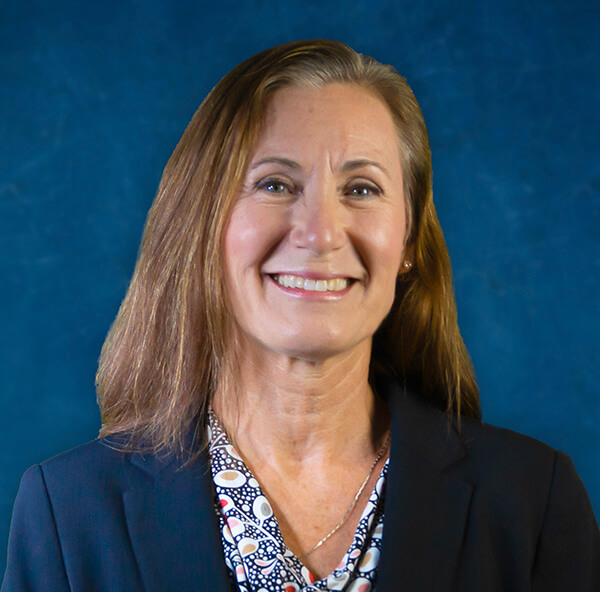 Sharon Kroslowitz
RRT, CCP, LP
Staff Perfusionist with HET since 2014
Sharon has been a perfusionist for over 29 years and has been with HET since 2014. Sharon received her perfusion degree from Albert Einstein College of Medicine in Bronx, New York in 1991. Immediately post-graduation, Sharon began her perfusion career at Columbia Presbyterian Hospital in NYC and specialized in pediatrics. Over the course of nearly 30 years, Sharon has worked in various institutions in New York, Florida, and Texas, including Columbia Presbyterian 1991-1998; Valhalla Medical Center 1998-2001; Arnold Palmer Children's 2001-2002; Memorial Hermann TMC 2002-2014.                Sharon's experience includes adult, pediatric and neonatal perfusion, heart/lung transplantation, LVAD, ECMO, Hyperthermic Perfusion for Chemotherapy, and Autotransfusion. She also helped establish an emergency ECMO program and devised a novel solution for rewarming of an accidental hypothermia patient. In addition, Sharon attended medical perfusion missions in Guatemala and was a clinical instructor for various perfusion schools in New York. Sharon considers herself fortunate to be a member of Perfusion, a rewarding career that is continually evolving and improving, challenging her to continually strive to do her best for her patients. Since joining the HET team in 2014, Sharon has provided coverage to various Houston area hospitals and is proud to be a part of such an outstanding group. Before beginning her career in Perfusion, Sharon earned her degree in Respiratory Therapy from SUNY, and practiced for 11 years. When Sharon is not working, she enjoys spending time with her husband, her 3 sons, and her 2 Labrador Retrievers. Her hobbies include cooking, cycling, gardening, and stained glass.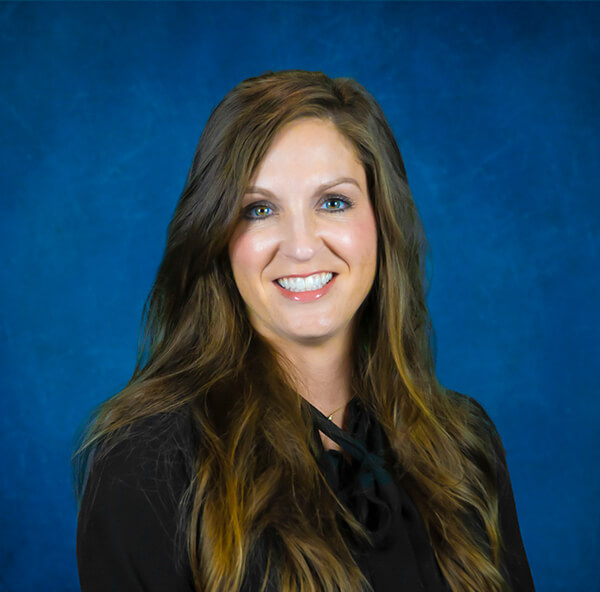 Heather Low
BS, CCP, LP
Staff Perfusionist with HET since 2021
A native of Louisiana, Heather stayed in her home state obtaining her undergraduate degree from The University of Louisiana at Monroe.  In December of 2002, she then moved to Houston, Texas to attend The Texas Heart Institute School of Perfusion and has remained here ever since.  She began her career working for a local contract group, became staff at Texas Heart Institute School of Perfusion, and has spent the last 13 years at Memorial Hermann Memorial City Hospital where she was recently named Clinical Coordinator for the UTHealth School of Perfusion.
Outside of the hospital, Heather loves to spend her time following the dreams of her two children who are both highly involved in baseball, football, volleyball, and dance. When she isn't doing that, she is bound to be found at a Disney property or on a Disney Cruise.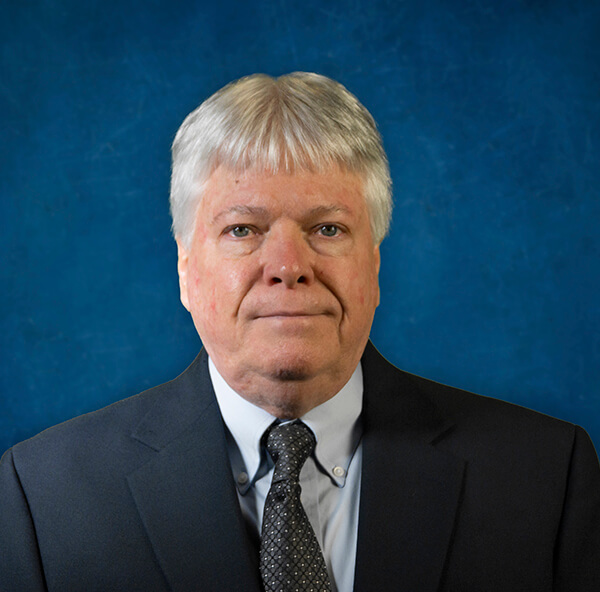 Clark Millican
BS, RRT, CCP, LP
Staff Perfusionist with HET since 2017
Clark has been a long-standing Houston area resident and currently works with HET as a Staff Perfusionist. In 1992, he graduated with honors from the Texas Heart Institute (UTHSC) with a Bachelor of Science in Perfusion. During his 28 years in perfusion, he has worked with groups in Mississippi, Texas, Alabama, and Florida. Prior to becoming a licensed perfusionist, Clark earned a degree in Respiratory Therapy from the University of Alabama at Birmingham (UAB). As a member of the United States Tennis Association, Clark enjoys playing in local matches and tournaments. His other interests include fishing, field sports and backyard grilling. Clark and his wife Dianne have been married for 37 years and have two married children and a three-year-old grandson; which all live in the Conroe area.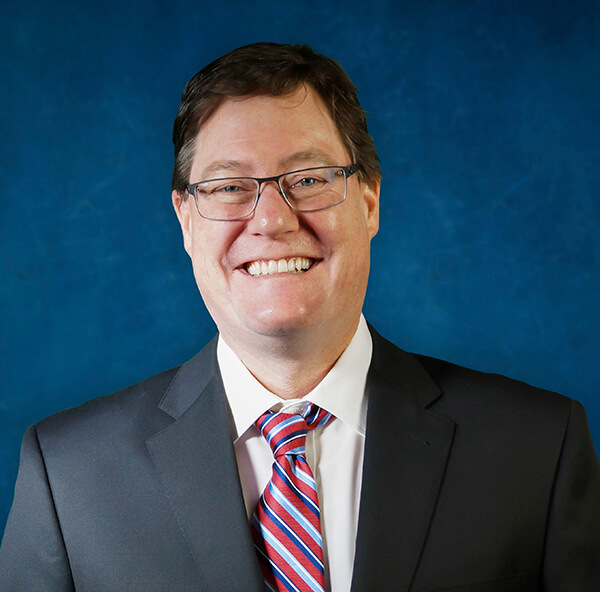 Patrick O'Toole
BA, BS, CCP, LP
Staff Perfusionist with HET since 2014
Patrick has been a perfusionist for over 25 years, with a brief stent of time as a Clinical Specialist on heart lung equipment.  He has been working with Houston Extracorporeal Technologies since 2015.  He is the proud receiver of the 2019 Crystal Heart Award for achievements in life saving measures during that year. Patrick holds a BA in Business Communications from Dominican University in River Forest, IL. His Perfusion Degree is a BS from Rush University in Chicago, IL. Patrick knows that a team approach to heart surgery is the way to be successful and strives to maintain professional relationships with his colleagues. Outside of perfusion, Patrick enjoys biking, hiking, cooking and growing orchids.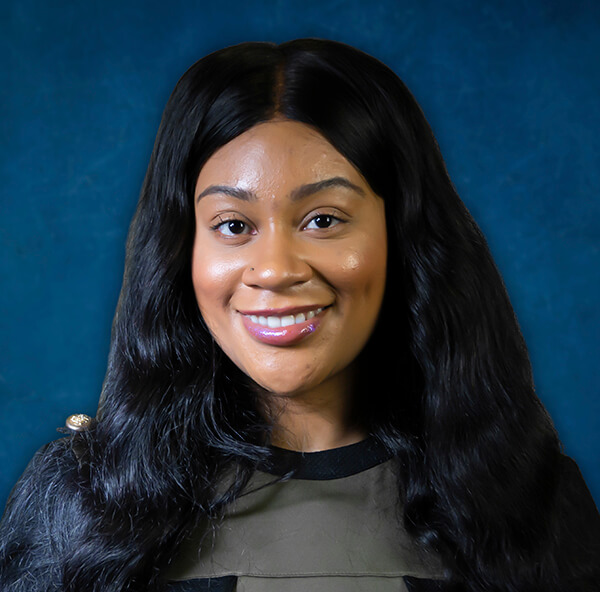 Brianna Thomas
BA, MS, CCP, LP
Staff Perfusionist with HET since 2018 
Brianna has been an employee of Houston Extracorporeal Technologies since 2018. Since working for HET she has had the opportunity of working at many hospitals including the Houston Medical Center as well as in the greater Houston area. She received her Bachelor of Science Degree in Political Science and Pre-Med from Spelman College in Atlanta, GA. Upon graduating, she had the goal of beginning a career in forensic science, however the course changed once she received the opportunity of observing a perfusionist behind the heart lung machine. Not long after being introduced to perfusion, she received her Master of Science Degree in Perfusion from Rush University located in Chicago, IL. Brianna believes one of the most inspiring aspects of perfusion is the instant gratification one receives from their actions and efforts. Whether it's cardiac improvement after a triple bypass procedure or improvement in patient oxygen saturations after ECMO, there is always fulfillment. Outside of perfusion there are many things that she enjoys like hiking and being in nature on a nice crisp day. Brianna also enjoys all things craft related such as sewing, painting, drawing and many other arts and crafts projects.
Minh Q. Tran
BS, RRT, CCP, LP
Staff Perfusionist with HET since 2013
Minh has been involved in health care for over 17 years in which began in the greater New Orleans area where he grew up. He graduated from LSUHSC in 2003 with a Bachelor of Science in Cardiopulmonary Science. A double occupational major in Respiratory Therapy and Cardiac Ultrasonic Sonography. He was also part of the Ochsner medical relief team during Hurricane Katrina, in addition to volunteering as relief help for Hurricane Ike in the Greater Houston area in 2008. He worked in respiratory care from 2002-2008 and then graduated from THI School of Perfusion Technology in 2008. He began his Perfusion career in Richmond, VA where he worked with Specialty Care during 2009-2012. In Richmond he was instrumental with the CV team helping to introduce a HeartMate II LVAD program in addition to performing minimally invasive robotic mitral valve repairs. He then continued his next venture to the Houston area where he became part of the Houston Methodist CV team at TMC. There he was able to continue to build on his experience and knowledge in addition to sharing his own with the perfusion program and became a part of the heart failure program assisting with LVAD, Bi-VAD, Tandem and total artificial Heart implants. After joining HET in 2013 he is involved in the coverage of many areas of Houston from the Woodlands throughout to downtown for coverage relief with TMC Memorial Hermann. He is also a faculty member involved with occasional appearances and offers help with PerfWeb. When Minh is not working, he enjoys spending time with his wife and two daughters on vacations to the beach. His hobby's and interest are basketball, golf, weightlifting, salsa and ball room dancing.